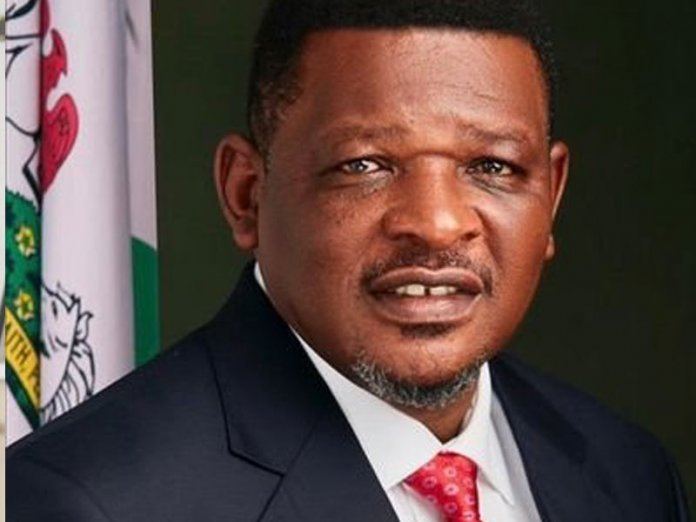 Goddy Jedy-Agba
The Minister of State, Power, Dr. Goddy Jedy Agba, has charged management and staff of the Nigerian Bulk Electricity Trading (NBET) Plc not to relent on their oars but continue to work to raise their bar of performance.
Jedy-Agba who stated this while interacting with staff during a visit to the agency's headquarters in Abuja, lauded them for their commitments and dedication to improving electricity supply in the country.
The minister who observed that although the agency had been moved from his ministry to the Ministry of Finance, however, maintained that it remained a key player in the power sector hence, the need to work closely with all stakeholders with the view to delivering on President Muhammadu Buhari's power agenda.
According to him, "I like the work you are doing here but Nigerians expect more because until the country achieves stable and sustainable power supply, we can't rest. In the Ministry of Power, we're happy with what you have achieved but we expect you to do more because there's still a lot to do for Nigeria to achieve the power agenda of Mr. President."
While reiterating the importance of power supply to the development of the country, he noted that "you remain a key player in our industry and regardless where you are, the objective of this administration is one as Mr.. President wants to leave an indelible mark in every sector of the economy. We must work together to achieve this aim because if we fail, the President and Nigerians will hold us all responsible."
Earlier, the Managing Director of NBET, Dr. Nnaemeka Eweluka, reassured the minister of the agency's readiness to continue work in synergy with the Ministry of Power and other stakeholders to improve their services.
On his part, the General Manager, Corporate Services, Abba Aliyu who reacted to the minister's address assured that the staff and management of NBET remained passionate and committed to delivering on their mandate.
Aliyu maintained that the agency which has an average age of 26 in its labour force parades the best brains in the commercial electricity value chain in the country.
He said that "we're grateful for having you here and appreciate you for all your support. The average age of our staff here is 26; this means that we have young people who are motivated and committed because they're just starting their careers. The energy is still there and I can assure you that we have the best brains here.
"There's also another unique thing about us, as you heard from the introduction, we've people from every part of the country here so, we're working as a team to ensure that we improve electricity in every part of this country."