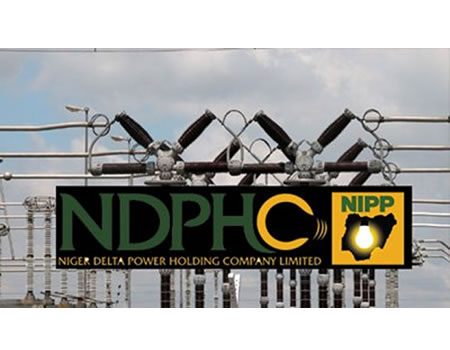 The Niger Delta Power Holding Company (NDPHC), has commenced construction of a 1×7.5MVA, 33/11KV injection substation with associated 33KV/11KV & LT lines and installation of four 500KVA distribution substation transformer sited in Ido-Ekiti, Ekiti State.
It said the project, upon completion, will add 15MW to the electricity needs of the state.
Speaking at the groundbreaking ceremony of the project, the Executive Director, Networks, Niger Delta Power Holding Company (NDPHC), Engr IfeOluwa Oyedele stated that the company had completed five injection substations in Ekiti State since its inception.
He said the project upon completion would improve the socio-economic wellbeing of the people of the benefiting communities.
According to him, the power requirement of the state is in the region of about 250MW, hence, the addition of 10 to 15MW will provide a substantial loan amount.
"And when you reinforce this, it will relieve other substations of the load that they are presently carrying. It is something that the entire community and its environs will benefit from.
"Following the intervention of His Excellency, the Executive Governor of Ekiti state, we at NDPHC, in keeping with our mandate to improve electricity infrastructure in Nigeria, a tripartite ad-hoc committee comprising of NDPHC, BEDC and Ekiti State representative was set-up to assess the way to improve Electricity supply in Ekiti State.
"It may please your excellency that this project we are flagging off today is part of the 10Nos. proposed NDPHC intervention project in Ekiti State.
"In scoping this project, we engaged with BEDC and we have been assured that the intervention of NDPHC in the improvement of electricity infrastructure in this community will align with their proposed infrastructure upgrade in the community and the entire state," he said.
Oyedele also disclosed that the company has constructed and commissioned over 350 injection substations with a combined capacity of about 3540MW across the country.
In addition, he stated that the company since its inception in 2004 has also constructed a total of 18 substations while also adding that it has over 10 projects that are at 99 per cent completed.
Performing the groundbreaking ceremony of the project, the Ekiti State Governor, Dr Kayode Fayemi, who noted that the power supply to the state was grossly inadequate, stated that the substation when completed will bridge the supply gap in the state.
NDPHC commences construction of 1×7.5MVA, 33/11KV injection substation in Ekiti
In spite of the huge investment in the water sector by the government and international organisations, water scarcity has grown to become a perennial nightmare for residents of Abeokuta, the Ogun State capital. This report x-rays the lives and experiences of residents in getting clean, potable and affordable water amidst the surge of COVID-19 cases in the state…  NDPHC commences construction of 1×7.5MVA, 33/11KV injection substation in Ekiti