•Says boosting power sector infrastructure would drive local content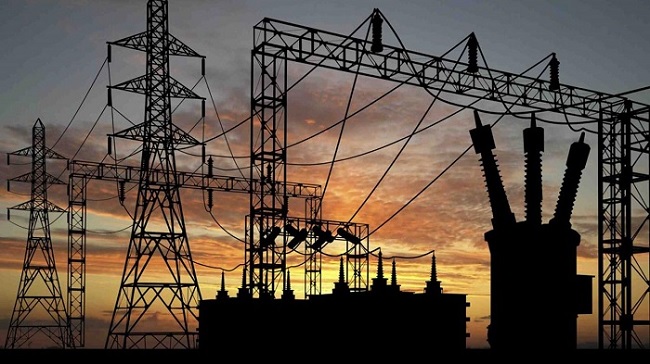 Nigeria will experience increased power supply in the next six months, Chief Technical Officer for the Presidential Power Initiative, Engr. Idowu Adegboyega has said.
He said the initiative that has been so far put in place by the federal government, to ensure quality power supply, guaranteed this nationwide.
Speaking exclusively to the Tribune Online at the 18th Fellowship Conference of the Nigerian Society of Engineers, n Abuja, Adegboyega said some Nigerians would have noticed an increased power supply in their areas.
"Guess what, in six months Nigeria is going to experience power increase in the way we have never gotten it before. We have gotten people to do the job as well as apply technical depth, which is what have never been the case in this country before."
Adegboyega who has been conferred the Fellowship of the Nigerian Society of Engineers (FNSE), by society, said the new path taken by the federal government in her partnership with a global brand that would boost local content and stabilise power from the supply to consumption on an end to end basis.
"If it is allowed that technical people lead technical staff, and ensure that things go right and they have a very technical based company like Siemens with us this will go right.
"In the case where you have people who do not understand the subject taking ownership of the business, things will collapse, he said to the Tribune Online."
He noted that a lot of infrastructure gaps would have to be filled and that speaks to the job opportunities for Nigerian engineers and skilled labours in the sector as their service would be needed to tie up the nuts in the fields.
"Infrastructure gap is huge in Nigeria, Never have we seen a government that is dedicated to infrastructure development in the country in all ramifications and electricity for that matter.
"Aside from the presidential power initiative which is to fix the transmission network, the distribution network, the power supply system, which is predominantly gas or hydro.
"We will move from 7000MW end to end to 11,000MW end to end and finally to the set target of 25, 000MW end to end, this few years we are going to experience tremendous power supply in the Nigerian power sector, the young Fellow of the Nigerian Society of Engineer told the Tribune Online.
The Chief Technical Officer for the Presidential Power Initiative maintained that the power company must recognise that the consumer remained a critical asset in the sector for her economic contribution to the sector and must be seen as such by providing optimum services irrespective of their location urban or rural, industrial or individual.
He pointed out that "The consumer in the power system mix, are the main stakeholders in the power system. If they are unhappy and belligerent, then the power system will not exist.
"As long as you want a stable power system you are talking about voltage, quality customers care, such that when they make complaints you right the error for complaints.
"This President Muhammadu Buhari deemed it fit to solve the problems in the power sector, by using a foreign partner like Siemens of Germany, to take charge of the work, so we are going to experience power increase and quality in the near term because we are using a reliable source.
"There is no way we can talk about good quality of electricity without good infrastructure, that is why the government set up the FGN power company which has about five packages. The first two deal with infrastructure.
"That means we are going to install transformers, in all parts of Nigeria, switch gears we are going to build overhead lines as well as substations in various parts of this country. We will all as energy consumers benefit from this, we are not bringing in second-rated products; we are going to get quality products developed by Siemens in Germany.
"These products may be expensive at the initial point but in the long term that is good because when we talk of total cost in engineering. It is the fact that over a long term period you are going to get value out of that asset.
"Unlike the ones you buy in two-three years, you install in March and it gets burnt in April, that is disastrous, you are looking at types of equipment that will be serviced by qualified people trained by global brand in electricity.
"Under this programme, we are looking at local content, we are looking at developing Nigeria Engineers, we will be empowering the youth, students in the university are going to be trained on how to use these equipment so that as they are living the university, they will be able to use this equipment," Adegboyega told the Tribune exclusively.
Nigeria to experience increase power supply within six months
In spite of the huge investment in the water sector by the government and international organisations, water scarcity has grown to become a perennial nightmare for residents of Abeokuta, the Ogun State capital. This report x-rays the lives and experiences of residents in getting clean, potable and affordable water amidst the surge of COVID-19 cases in the state…    Nigeria to experience increase power supply within six months